CRO services
SCRO is celebrating

15 years!
Since 2007, we have been providing clinical CRO services to pharmaceutical and medical device companies, as well as academia.
We really love what we do and it shows – in the way we collaborate and how we build relationships with our customers and each other. By partnering with us, you can be confident that we will provide expert support that enables you to succeed in your clinical studies.
Sweden | Norway | Denmark | Finland
About SCRO
Scandinavian CRO is a full-service CRO with team players that really love what they do. Our passion is to partner with pharma and medical device companies, as well as academia, to support them in translating an idea into solutions that enable better future health.
Joy
For SCRO, joy is a key value in our internal culture, between managers and employees, in project groups and between employees. But it also characterizes the relationships we have with our customers. To increase employee joy and satisfaction, we continually work with both personal and professional development. Put simply: we want working with us to be fun. Whether within the company, or with our clients or partners, our joy should include as many people as possible.
Pride
SCRO helps to advance clinical research – locally, nationally, and globally. To that end, we hope to make the world a better place for all of us. Although this may sound grandiose, this drive is often expressed in our behavior and actions, and in the way we strive to do our best in everything we do. For example, in our work developing customers' products so that patients can receive better treatment. This is important work and a great source of pride.
Agility
Agility is a value reflected in everything we do. Perhaps it can be linked to our modern project culture that characterizes our entire way of working. Or perhaps it's because of the family atmosphere or the genuine entrepreneurial spirit. What we know for sure is what this agility leads to: quick and agile adaptation to changes in the outside world and within projects. And as a result, whether it's about implementing a new regulatory framework or solving customer challenges, we can achieve results faster than others without having to reduce quality.
550+
Years of combined experience
Two-Time Award Winner of the Gasell
SCRO – a Gasell-winning company
Scandinavian CRO is proud to have been named a Gasell company by Dagens Industri for the second time. To be named a Gasell, a company must meet all of the criteria listed below. In addition, an overall assessment of the company is made and the jury weighs in additional parameters that indicate sound operations. The Gasell survey is always based on the four most recent annual reports. A Gasell company has:
Healthy finances

At least doubled its turnover when comparing the first and last fiscal year in the period that has been evaluated

Increased its turnover every year over the past three years

A combined operating profit for the four fiscal years that is positive

Essentially grown organically, not through acquisitions or mergers

A turnover exceeding 10 million Swedish krona

At least ten employees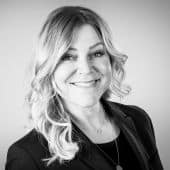 We are extremely proud and happy about being awarded the Gaselle. It shows that we are building a healthy and forward looking company and have a good foundation for continued expansion.
Ulrika Hammarström
CEO of Scandinavian CRO
SCRO expertise
For health, through science
Dedication, broad experience and extensive expertise. These are a few of the qualities that have made SCRO one of the fastest growing CROs in Scandinavia. Our success is also related to our diversity; the team at SCRO is experienced in a broad range of areas. We have backgrounds as nurses, biologists, pharmacists, and administrators; some of us have completed a Master of Science while others are PhDs. We have worked in the pharma and medical device industry in a variety of roles. Some of us also have experience working in regulatory functions at competent authorities. Besides our in-house skills, SCRO has an extensive network of external experts, which enables us to connect you with the specialists you need when you need it.
SCRO - The Scandinavian CRO
Browse the Scandinavian CRO video library to learn more about the SCRO team, clinical research, and more.