Our partners
Towards a more
compassionate Uppsala
We are proud to partner with Uppsala Stadsmission, an organization that gives emergency & long-term support to people in need by providing food, clothes, and places to meet others, as well as other types of social, psychological and emotional support.
"Partnering with SCRO for a more compassionate Uppsala means a lot to us. As an organization, we take on a large responsibility to our community to create a more sustainable world. SCRO's values are joy, pride, and agility – values that are aligned with our goals at Uppsala Stadsmission – which makes this a great partnership."

–Peter Asplund, responsible for managing partnerships at Uppsala Stadsmission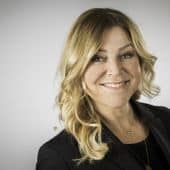 Many people are struggling – some more than others. At SCRO, we want to contribute to making the world a better place. To making Uppsala a more compassionate place. And together with Uppsala Stadsmission, we can make a difference.
Ulrika Hammarström Lüllmaa
Chief Executive Officer at SCRO